In the last decade there's been an explosive growth in the creation of strategic alliances. It's likely that as your company has expanded globally, you have tightened its integration by outsourcing its lines of supply, expanded your distribution net- work, and have probably created an extensive array of strategic alliances. Some may have failed altogether, others may be sputtering.
In fact, all too many alliances do not accomplish their intended goals. The lost investment can be millions of dollars, thousands of hours, and great opportunities.
Unfortunately, the experience may leave management with a feeling of being "burned," reluctant to enter other alliances, regardless of the opportunity they offer.
Alliance Regeneration -- The Model for the Future
As a pioneer in the alliance movement, you may have painfully discovered it takes new thinking and a new kind of management to architect and manage a successful cooperative venture. Strategic RelationShiftSM is systematic shift in architecture, strategy, quality of human inter-actions, and performance of an alliance.
The result of years of intense research, analysis, and application of the most advanced methods in alliance formation and management, and based on our extensive Benchmarking of Best Practices & Best Processes in Alliance Architecture, Breakthrough Methods, and Fast Time to Market Principles, Strategic Relation-ShiftSM transforms existing alliances into powerful performers by synergistically integrating the Critical "Three Dimensional Fit."
We shift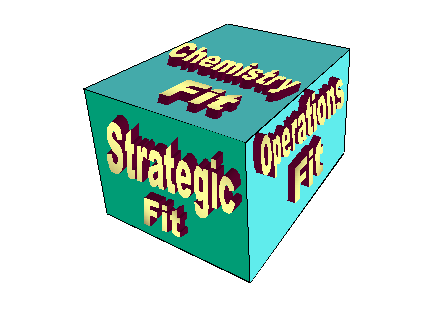 the Strategic Impact by applying the elements of best practices in strategic alliance architecture to address Strategic Imperatives, Value Proposition, Ability of Alliance to Create Bold New Future
the Chemistry and Culture by using the most advanced processes to Build Trust & Commitment, Create Breakthrough Teamwork, Develop Synergy between Organizations
the Operational Capabilities by applying the most dynamic and powerful breakthrough project mechanisms capable of generating quantum leaps in performance. Fast Time to Market, Innovation Processes, Operational Integration, Governance and Structure
The High Stakes Alliance
The key question for any alliance professional is:
How do you ensure alliances perform
up to their potential?
This is the focus of The Strategic RelationShiftSM Program. It is designed for alliances in which there is a large investment of capital and substantial executive time. It addresses alliances in these common situations:
• Struggling Alliances
The opportunity is great; there's no second chance. Yet signs of strain are showing between member organizations. Communication is eroding and some key deadlines are in jeopardy. Members take these warning signs seriously and commit to turning the situation around and soon.
The alliance is not performing at expected or acceptable levels. Tremendous amounts of time and money already have been invested. Breakdowns are frequent. This alliance has to get back on track -- now.
• High-Stakes Alliances
The goals and timetables are extremely ambitious. The competition has put enormous pressure on the alliance to create a breakthrough in performance.
Capable as the members have been individually in the past, they recognize that success in this venture will require each team to break through to a whole new level of high performance. Only then will they fully realize their alliance's tremendous potential.