Thought Leadership: Mr. Lynch has been recognized for his ground-breaking work in creating "alliance architecture," and the profession's first benchmarking studies. He pioneered the initial research in Alliance Architectures with Best Practices research beginning in 1988, followed by a long series of bench-marking studies in Alliance Formation and Management. Mr. Lynch continues his quest to discover and innovate in the Strategic Alliance Profession. Robert is deeply engaged in the next edge of alliances, specifically Value Chain Reengineering, the Networked Enterprise, Leadership Role of Alliance Champions, how Trust converts into Breakthroughs & Profit, Alliances as Engines of Innovation, and the New Economics of Fast Time.
Consulting: In his consulting practice, Mr. Lynch places a strong emphasis on implementation in a wide variety industries ranging from aerospace (aviation & defense), automotive, energy, financial services (banking, real estate, insurance), high tech (computers, electronics, telecommunications,) and medical (biotech, heath care, instrumentation, pharmaceutical, managed health care), and petro-chemicals. His clients have included Accenture, Alberta Government, Astra-Merck, AT&T, Baskin Robbins, Bell Canada, BellSouth, Cisco Systems, Dow Chemical, Dupont, EDS, Eli Lilly, GE, Hewlett Packard, Honeywell, IBM, Lockheed-Martin, Lucent, Media One, Mobil, NCR, Pfizer, Price Waterhouse Coopers, Procter & Gamble, Prudential, Smith Kline Beecham, Sprint, Telus, USAA, VeriSign, Warner Lambert, Wells Fargo, and Xerox.
Executive Coaching: Robert has acted as negotiations coach for scores of companies, joining them together in a strategic relationship. His commitment to training executives throughout the world in the best practices in alliance formation and management has resulted in over ten thousand people around the world with deep skills and capabilities in alliance formation and management. Robert often speaks before international and domestic business groups, and has appeared on television and radio, and syndicated tape distribution.
Author: He wrote the award winning book, The Practical Guide to Joint Ventures and Corporate Alliances (John Wiley & Sons, 1989)," the best selling book, Business Alliances: The Hidden Competitive Weapon, (John Wiley & Sons, 1993), and the popular chapter "Fostering Champions" for Peter Drucker's Leader of the Future book (1999). He is currently writing two books: Strategy, Synergy, and Synchronicity – How to Master the Art of Strategic Alliances, and The Quest for Synergy. His numerous articles on alliances have appeared in a broad range of magazines. He is often quoted in business journals such a Nations Business, The Wall Street Journal, and The Conference Board Reports.
Boards of Advisors: Robert has served as advisor to numerous hi-tech companies where he provides strategic expertise, and he serves as an advocate for both the interests of the company and its alliance relationships.
Education: Mr. Lynch holds a master's degree in Organizational Development from Harvard University and a bachelor's degree in International Relations from Brown University. He has been a faculty member of the American and Canadian Management Associations and currently teaches alliance courses at the Universities of Alberta, British Columbia, and San Diego.
Military: Lieutenant, U.S. Navy, Combat Duty in Viet Nam, Special Commendation,
Chairman of the Board, Supply Chain Management Institute
University of San Diego, School of Business Administration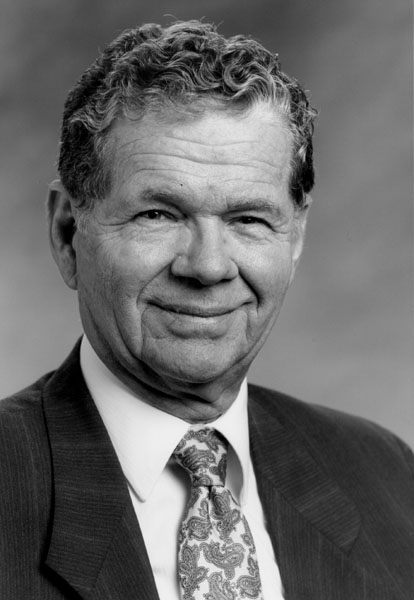 David Burt is widely regarded as one of the thought leaders in purchasing, procurement, supply management, and supply chain management. His 1984 book, Proactive Procurement, laid the conceptual foundation for the metamorphosis from reactive purchasing to strategic supply management. Dr. Burt is author or co-author of 8 books, including the widely used textbook/professional book: World Class Supply ManagementSM: The Key to Supply Chain Management, 7th ed. His articles appear in the Harvard Business Review, Sloan Management Review, and several other publications in the U.S. and Europe.

Five years ago, Dr. Burt was instrumental in establishing the Supply Chain Management Institute at the University of San Diego. The Institute oversees USD's undergraduate and graduate programs in supply chain management, manages research programs, conducts the Annual Supply Chain Forum, and offers two blended on-line/residential graduate programs in supply chain management.

In the early 1980's Dr. Burt began championing close working relations between customers, their suppliers and their supply networks. He has long recognized the contributions carefully developed and managed alliances can bring to all players. Dr. Burt has consulted with numerous firms including: IBM, Motorola, Southern California Edison, and Avery-Dennison.
Steve C. Rogers -- Senior Consultant
Career Accomplishments

:

During his 30 year career at Procter and Gamble, Steve worked in every global business unit, handled direct and indirect spends, and had functional roles in Purchasing, Manufacturing, and Marketing with both domestic and global responsibilities. For various units he led the redesign of P&G's supply chain, led the expansion of global sourcing, and had global responsibility for P&G's Sourcing/Purchasing training system, supplier related corporate governance/internal controls, non-agricultural commodity derivative risk management and sourcing methodology development/external benchmarking. He is one of only four P&G Purchases executives awarded the inaugural Phoenix Award for lifetime mastery in Purchasing at Procter and Gamble, where he is viewed as the "father" of P&G Strategic Sourcing, having delivered over $1 Billion of hard savings in his 30 year career, and was the global skill owner for the skills of Sourcing Strategy and Supplier Relationship Management until his retirement.

Areas of Expertise:

Supply Chain Management, including manufacturing engineering, quality assurance, purchasing, and distribution/customer service

Purchasing Skill Development, Purchasing governance/controls, Commodity Risk Management.

Supply Innovation & Alliances, Contract Manufacturing & MRO, Material Sourcing
Career Achievements:

Led the development and implementation of P&G's global Supply Chain Re-design for Folgers

Developed Strategic Sourcing on global scale including methodology development, sourcing team establishment, strategy development and execution and continuous cost reduction/value improvement efforts

Trained over 400 people worldwide per year to rebuild the organization that lost 40% of its people in less than 12 months due to a global footprint change, without reduction in results

Created and implemented a worldwide Purchasing governance system

Conceived, developed and implemented a commodity risk management system that reduced corporate commodity price risk over 26%;

Led the development of e-procurement methodologies into P&G's purchasing system.

Led an organization of 75 sourcing people that delivered savings of $1.8 Million per person on a $3.2 Billion spend and lowered material cost as a percent of sales to its lowest lever since 1987.

Led global material strategy teams that delivered year on year cost reductions of $100-125 Million each year over the five years, despite general market increases in two of those years.

Implemented quality system redesign resulting in consumer noticeable improvement to the best statistical quality level in 20 years (10X improvement), downsizing effort that reduced cost 15% and moved to rapid changeover manufacturing system that reduced cost $8-9 Million.
Education: Mr. Rogers has a BS & MS in Industrial Administration, from Purdue University, and currently serves as adjunct professor at Xavier University.
Publications: Mr. Rogers has been published in Purchasing Magazine, Supply Chain Management, and World Class Supply Management.
Professional Honors: Member Institute for Supply Management, American Management Association Supply Chain Council, Procter and Gamble Phoenix Award 2004 (Delivered more than $1B hard savings during career, and Sourcing methodology development and implementation), Supply and Demand Chain Executive Magazine 2004 "Pros to Know" Award,Great Minds of the 21st Century compendium, 2004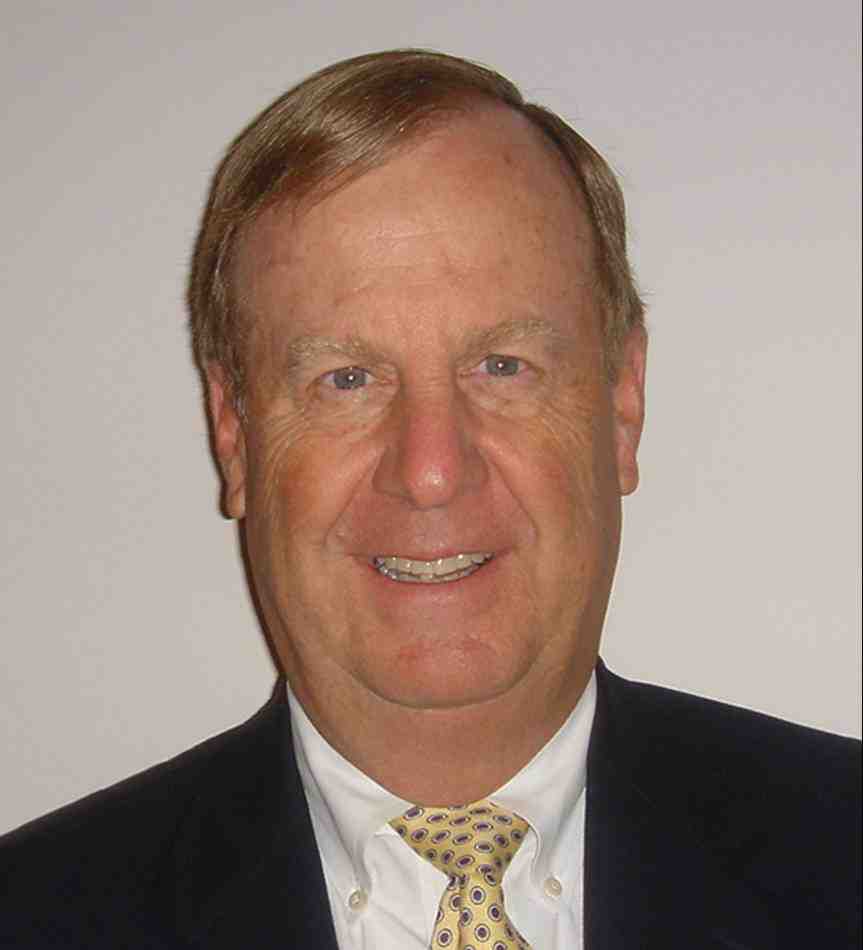 Senior Consultant, Global Supply Management
Areas of Expertise:

Ted Ramstad leads Global Supply Management and is active in bringing best and breakthrough practices in Integrated Supply Chain Management for major clients. Ted is nationally known in the field of supply management, e-commerce, reengineering and best practices in the procurement or supply function. Assignments have focused

Vendor and Alliance Management,

Integrated Supply management,

Outsourcing and Supplier Rationalization

Strategy Development, Capability Building and Reengineering through implementation with performance measurements.
Ted has wide ranging background encompassing Supply Management, Manufacturing and Engineering. His advice and counsel have led to significant and even revolutionary changes in these areas and includes the introduction and implementation of a Corporate Purchase Card along with best practices processes in 1991 at one of his previous employer (Scott Paper Co.).

Corporate Employment & Achievements:

Ted spent most of his business career with the Scott Paper Company where his last assignment was Director of Worldwide Procurement Processes, Systems, Accounts Payable, Capability Development in which capacity he managed procurement of a multi-million dollar worldwide commodity. Ted held numerous other positions at Scott Paper including Director of Manufacturing and Technology for the Pacific Region (residing in Hong Kong). In the Pacific he directed Manufacturing, Procurement, and Technology in nine countries (14 plants) and served on the Board of Directors of Thai Scott and Sanyo Scott. In this capacity he managed the construction of eight new paper machines in record time and at one of the highest capital efficiency rates in the industry. This was accomplished utilizing a new concept of supplier team delivery (STD) utilizing the resources of the core supply base and standardization with one engineering firm. In his career at Scott he was also Manager of Corporate Engineering Services, and General Manager. In his last procurement assignment he reengineered procurement and accounts payable resulting in dramatic cost reduction and restructuring. These reengineering savings were in the millions (dollars), allowed a 75% reduction in staffing of procurement and accounts payable and reduced inventories over 50%.

After leaving Scott, he was also Vice President of Dun and Bradstreet & Vice President and one of the founders of Intellisource, a newly formed company that specializes in outsourcing and reengineering. Intellisource was initiated by Dun & Bradstreet with eight founders in 1993 and was bought out by the original founders in 1995.
Education:

Ted is a graduate of the University of Washington with a Bachelor of Science in Chemical Engineering and an advanced degree in Industrial Management. Ted is a board member of the Integrated Supply Management Department for Western Michigan University currently establishing a graduate program for Integrated Supply Management and is an active member of the Open Buying Internet (OBI) Consortium and the Supply Chain Management Board for University of San Diego. He also serves as a Program Director for The Conference Board managing their executive conferences for Supply Chain Management, Strategic Spend Management, Strategic Alliances and Logistics.

Personal:

He currently resides in Savannah, Georgia with his wife Sandy of 35 years. Ted enjoys boating, fishing, golf, consulting with his daughters for their career enhancement in the business world.
Gary E. Loblick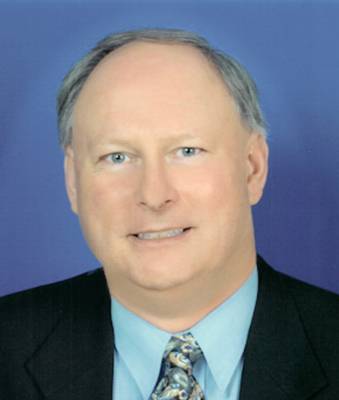 Process Innovation Specialist
GARY E. LOBLICK is a Senior Executive Coach specializing in Process Innovation, with unique skills in operational implementation of transformation, revitalization, and turnaround programs, spending the majority of his career in large and small manufacturing based industries. He has assisted with corporate expansions, manufacturing and operations improvements and re-vitalized dying companies or divisions.
Highly skilled in the implementation of Innovation Best Practices, he focuses on key leverage points that produce the fastest impact on bottom line profits, believing in the power of the team, continuous improvement, and learning organizations. As acting CEO/COO or Senior Coach, he is extremely effective in developing strategic alliances, and new marketing channels, having developed and successfully completed major alliances, technology transfers, and business development projects in Europe, Asia, Australia, and North America.
Industries Served:
Petrochemicals

Manufacturing

Plastics & Composites

Telecommunications

Power Utilities
Results Achieved
Often serving in the capacity of interim President, COO, or Executive Coach, Gary has harnessed the power of the team resulting in a complete turn around and profitable operations in very short periods of time. For example:
Professional Credentials
Gary graduated from the University of Alberta where earned his MBA, after a B.Sc. in Mechanical Engineering and Post-Graduate studies in Industrial Engineering. Gary is also a Professional Engineer.